Conference Overview
The International Conference on Flexible and Printed Electronics (ICFPE) aims to bring together the best minds in academia and industry to discuss the ongoing research and development challenges and to exchange ideas in technology fields relating to flexible and printed electronics.
The ICFPE event is held annually at sites within Eastern Asia. The 11th ICFPE will be held online.
General Chair:

Keizo Kato

(Niigata University)

Program Chair:

Hiroaki Usui

(Tokyo University of Agriculture and Technology)
*Personal ID and password to access the ONLINE conference site was distributed on September 22nd.
*After logging in, please join the Zoom meeting from the "Program" (==> Timetable or Sessions).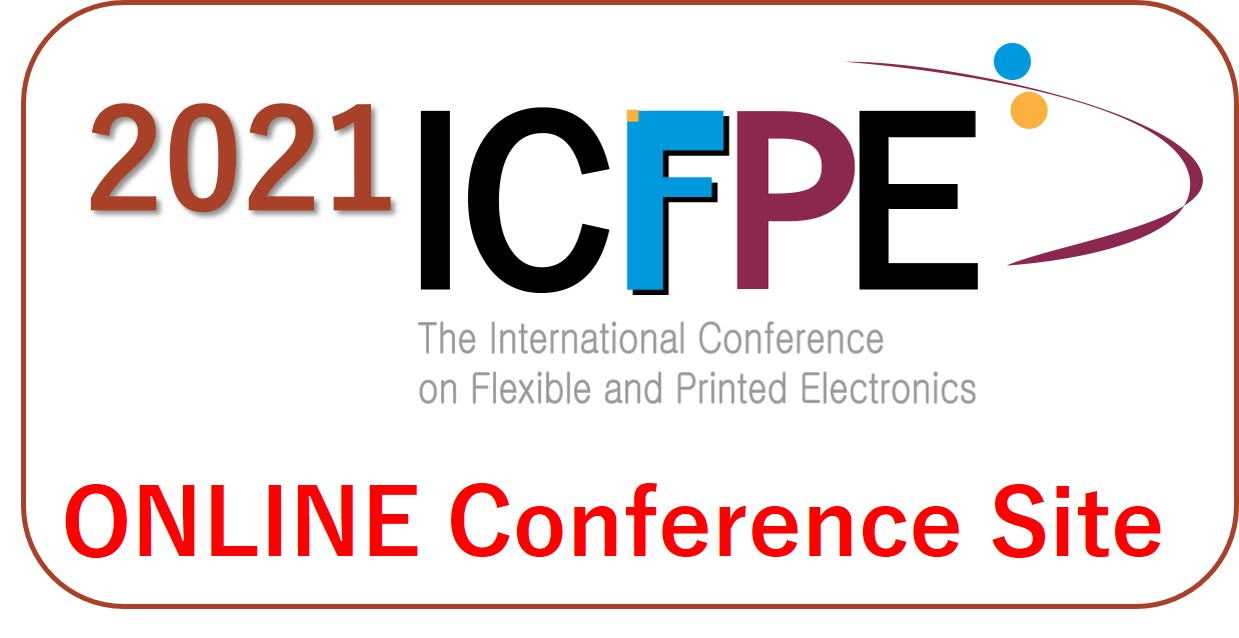 Plenary Speakers
Prof. Jun Takeya, University of Tokyo

"Large-area ultrathin organic single-crystal wafers for circuits and devices"
Prof. Bertram Batlogg, ETH Zurich

"Developments towards trap-free OFETs"
Prof. Aaron Thean, National University of Singapore

"Low-Thermal Budget Functional Material and their Application to Enhance Flexible and Beyond Electronics"
Prof. Gyoujin Cho, Sungkyunkwan University

"R2R printing foundry for information communication technology and biotechnology"
Prof. Rigoberto C. Advincula, Case Western Reserve University

"3D and 4D Printing of High Performance Materials and Nanocomposites"
Prof. Tetsu Yonezawa, Hokkaido University

"Copper Fine Particle and Nanoparticle Systems for Low Temperature Sintering"
Prof. Joseph Wang, University California San Diego

"Printable Wearable Bioelectronic Devices"
Dr. Shin-ichiro Nakajima, Japan Aviation Electronics Industry, Ltd.

"For promotion of more flexibility into the flexible hybrid electronics (FHE) - A new electrical connection and a new processing for water repellent methods -"
Prof. Hiroshi Imahori, Kyoto University

"Molecular Engineering of Donor-Acceptor Systems toward Dynamic Exciton"
Exhibitors
Korea Flexible&Printed Electronics Association (KoPEA)
    Elephantech Inc.
   Nihon Denshi Seiki Co.
    Konica Minolta Inc.
In cooperation with
▶ Subsidizing Foundations & Organizations
ll
llllllllllllllllllll